RyTHM
Fostering Creativity and Connecting Cultural Assets through Monuments
The main objective of the proposed project RyTHM is the valorisation of two significant monuments in the Greece-Albania cross border area in order to enhance knowledge regarding the value of local heritage, foster creativity, strengthen regional identity, and increase the attractiveness of the area for visitors so as to support economic growth. Both countries have a rich cultural heritage, tangible and intangible. However both countries have to deal with current challenges concerning the promotion and enhancement of their cultural assets and their proper valorisation for the benefit of the local communities, but also for the wider public, especially young people. By tackling common issues of efficient cultural management RyTHM explores the spillover effects of heritage preservation in tourism and in the development of the creative sector. The project also proposes ways to invigorate cultural tourism and to promote cross-border cooperation between cultural institutions and organisations.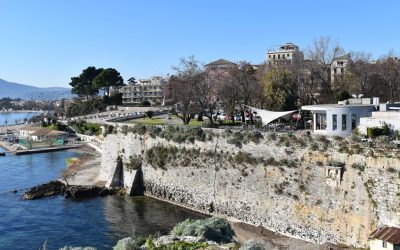 In the framework of the activities for the  "Enhancement of part of the Bastion Front of the Old Fortress of Corfu" of the RyTHM project, the Ephorate of Antiquities of Corfu implemented access improvement works to the Contra Fossa area of the Old Fortress. Cleaning...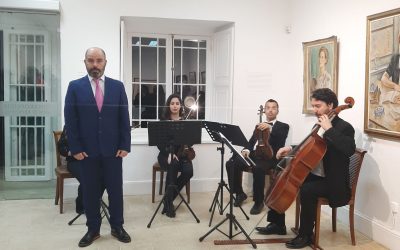 The opening of the painting exhibition "The painter Aglaia Papa – Corfiot and European" was successfully implemented on Wednesday 12th February 2020. The exhibition is being organized by the Municipal & Regional Theatre of Corfu in the framework of the INTERREG...